Pest Control
Pest Control Is The Center Of What We Do
Indeed Pest Solutions protects residential, commercial and multifamily property investments by keeping them both pest and germ free. With over 15 years of pest control experience, we have been transforming the pest management industry with our professional team, advanced technology and personalized approach. Headquarted in Richmond, Virginia, we provide our team with a family-like environment so they can focus on taking care of our clients. We take pride in doing what's right by all we serve whether that's our clients, each other or the community in which we live.
Pricing: Starting at $59/monthly or $75 quarterly with an initial service fee of $125.
---
Insect Lawncare
Enjoy A Safer Yard
Indeed Pest Solutions lawncare experts help keep your family, pets and yards safe from perky insects and flying bugs. We employ a highly specific application that help rid your yards insects where they breed or feed, which disrupts their lifecycle.
Pricing: Starting at $99 which includes a 30 day warranty
Video: Eliminating Flying Insects
---
Bacteria Sanitizing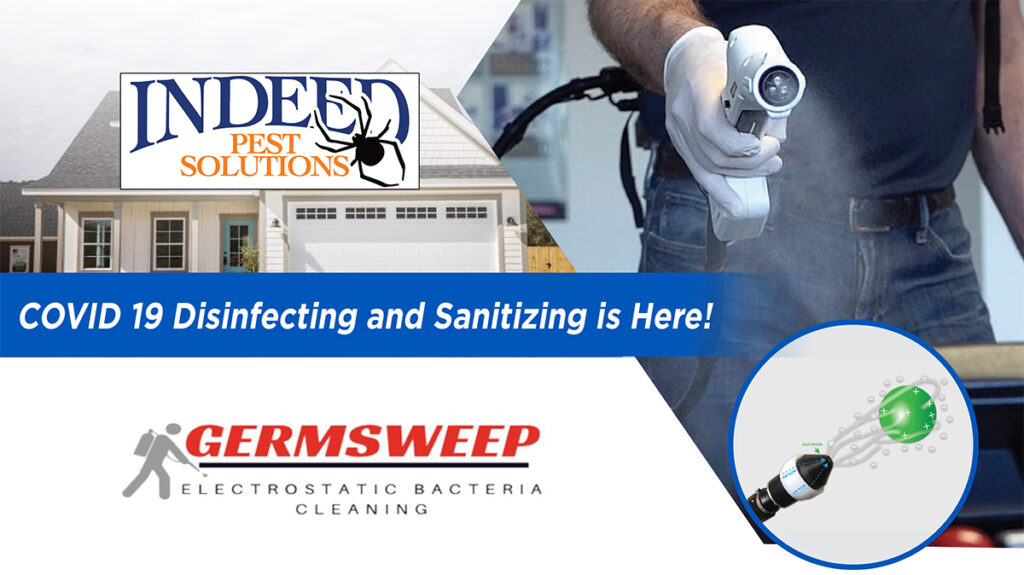 Indeed Disinfecting Services
With COVID as part of our world, now more than ever, there is a need to keep work and home spaces safe for families, employees and customers. While developing a customized plan for our customers, we will deploy CDC based process to test, electrostatic spray, wipe down and post test any and all areas that are in need of treatment or suspected of possible COVID-19. We utilize EPA approved materials to remediate your place of business; providing reassurances to your staff that they can return to a sanitized work environment that fights off bacteria and other harmful elements. Based on our post application tests, we can prescribe the appropiate depth and frequency for continued services.
Pricing: Starting at $125/monthly